About Me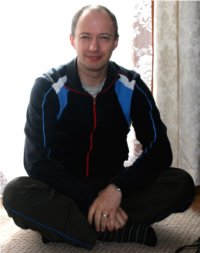 I have been practicing martial arts since I was sixteen years old. It only crossed my mind when I was in my early forties that the most skillful teachers were involved in some system of healing such as Shiatsu, Amatsu, Kuatsu or Accupuncture. One of them even uses a stick to heal. I wanted to learn some of their skills and one of my teachers insisted I learn some form of massage as a introduction and a basic grounding. I never liked to do things the easy way so I enrolled in an I.T.E.C. diploma course in Anatomy & Physiology and Holistic Massage. After about a years practice I supplemented this with a course in Indian Head Massage.

My introduction to Lomi Lomi came about quite by accident. I am the type of person who likes to keep learning so I read the newsletters issued by Walmer House. There was an advertisement in it for a two day introductory workshop in Lomi Lomi Hawaiian massage. I had nothing planned for the weekend and out of boredom I booked myself in and off I went.

I was a little underwhelmed with the initial explanation, history and philosophy of Lomi Lomi. I decided to wait for the demonstration and then politely go. As soon as Louise began the demonstration I had one of those rare moments where lots of seemingly disparate events of my life clicked and suddenly made sense. Life had sucker punched me. The amazement and childlike wonder I felt watching her beautiful powerful movement and skill is indescribable. It was stunningly effective and efficient. I was never more certain at that moment that I wanted to learn how to do this. It was like coming home.
Massages Available
Click above massages for information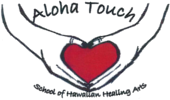 My Qualifications
ITEC Diploma Holistic Massage.
ITEC Diploma Indian Head Massage.
Ayurveda Pura Academy Traditional Ayurvedic Head Massage.
Champissage International Indian Foot Massage.
Aloha Touch School of Hawaiian Healing Arts Lomi Lomi Nui.
Hydrotherm System.
Dublin Business School BA (Hons)Counselling & Psychotherapy.
Irish Hospice Foundation MSc Bereavement Studies.