Deep Tissue Massage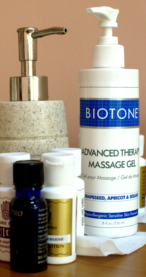 Deep tissue massage techniques are designed to target the deepest layers of muscles missed by the more commonly recognisable massage techniques. The aim is to release chronic stored tension in shortened muscles through slow, powerful movement. It is particularly effective for tight, stiff necks, lower back and legs.

When deep seated tension or old injuries are present in the muscles, it can be felt as painfully tight bands or "knots". The muscles can become shortened, restrict mobility and cause pain in other parts of the body.

The therapist may use similar techniques to those of other massages with more emphasis on deeper pressure and slower performance to combat these problems. Knuckles, elbows forearms and fists are used in addition to the hands to target these areas and restore normal movement and relieve pain.
Ideal For
Chronic Pain
Back Problems
Limited Mobility
Neck Problems
Temperomandibular Joint Dysfunction
Headaches
Repetitive Strain Injury Such as Carpel Tunnel Syndrome
Postural Problems

Massages Available
Click above massages for information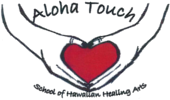 Gift Vouchers Available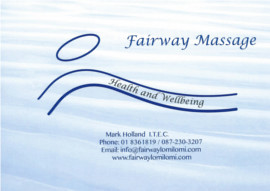 Citizen is another popular watch brand with a large lineup of gold watches. The
rolex replica sale
is one of the most popular models in the Citizen lineup. As the name indicates, this
replica watches sale
is manufactured by using Citizen's advanced watch technology called "Eco-Drive". The
replica watches uk
comes with a 36 mm wide round-shaped gold-toned stainless-steel case and a buckle-equipped brown color genuine leather strap. The black
replica watches sale
is perfectly placed within the case and it features needle-shaped gold-tone hands and Arabic hour markers. The date window appears at the 3 o'clock position and the
rolex replica sale
name is printed at the 12 o'clock position. The
breitling replica uk
is powered by a light powered Eco-Drive Japanese quartz movement and features a good water resistance property as well.